As the iPhone 14 Pro Max continues to make waves in the market for its cutting-edge technology and superior features, accessorizing this powerful device becomes an increasingly popular topic. With countless accessories available, it's easy to feel overwhelmed when searching for the best additions to complement your device. That's why we've curated a list of 10 must-have iPhone 14 Pro Max accessories in 2023 that will not only protect your phone but also enhance its functionality.
---
Table of Contents
---
Protect and Flaunt: Sleek and Durable Cases
One of the first iPhone 14 Pro Max accessories you should consider is a sturdy and stylish case. A variety of cases are available to serve different needs, whether you want a wallet-case combo, a minimalist look, or a rugged design for outdoor adventures. Brands like OtterBox, Spigen, and Apple's own lineup of cases are great options. Regardless of your preference, investing in a case will ensure your device stays protected against accidental drops and scratches.
Crystal Clear: Screen Protectors
A screen protector is another essential accessory that safeguards your iPhone 14 Pro Max from day-to-day wear and tear. From tempered glass to liquid screen protectors, these thin layers offer a shield without sacrificing touch sensitivity or display clarity. Brands like ZAGG and Belkin offer reliable options that are easy to install and provide top-notch protection.
Power On-the-Go: Portable Chargers
Nothing is worse than running out of battery while you're out and about. Portable chargers or power banks have become increasingly compact and powerful, making them one of the must-have iPhone 14 Pro Max accessories. Brands like Anker and Mophie offer a variety of options, from pocket-sized power banks to more substantial chargers with multiple ports and fast charging capabilities. Keep your device fueled up wherever you go!
Immersive Sound Experience: Wireless Earbuds
Audio accessories are another category where you can make your iPhone 14 Pro Max experience better. While the phone does come with impressive built-in speakers, a pair of wireless earbuds or headphones can enhance your listening experience significantly. Whether it's the Apple AirPods Pro with their active noise cancellation or other brands like Bose and Sony, a good pair of earbuds can make all the difference when listening to music, making calls, or watching videos.
Snap It Right: Camera Accessories
The iPhone 14 Pro Max already features a high-quality camera system, but the right accessories can elevate your photography game even further. From clip-on lenses to stabilize gimbals, several products are designed to make mobile photography and videography a breeze. Companies like Moment and DJI offer robust accessories to make your iPhone 14 Pro Max the ultimate tool for capturing memories.
Guard the Lens: Camera Lens Protectors
Your iPhone 14 Pro Max's camera isn't just a feature; it's a significant investment in your ability to capture important moments. While most people focus on screen protectors, they often overlook the need for a good-quality camera lens protector. These are specially designed to shield your camera lens from scratches, smudges, and minor impacts. The leading providers for this specialized accessory, including Optodir Tech, offer iPhone 14 pro max camera protectors that ensure your camera's functionality and photo quality remain uncompromised.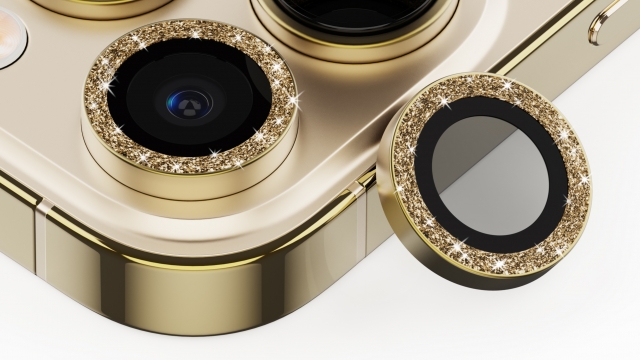 Convenience at Your Desk: Wireless Charger Stand
In a world leaning increasingly towards wireless technology, it's no surprise that wireless charging has become a standard for smartphones, including the iPhone 14 Pro Max. A wireless charger stand not only juices up your device but also offers a handy spot to place your phone while at your desk. These stands allow for easy access to your phone for video calls or checking notifications while it charges. Look for chargers that support fast-charging and multiple orientations (portrait and landscape) to get the most bang for your buck.
Go Wireless on Wheels: Wireless Car Charger
Imagine a car accessory that not only holds your iPhone 14 Pro Max securely but also charges it without the need for any pesky cords. Welcome to the world of wireless car chargers. Just like the wireless charger stands for desks, these devices clamp onto your car's air vent or stick to the dashboard and allow easy placement and removal of your phone. They are an absolute must-have accessory for those who use navigation apps or stream music while driving.
Classy and Functional: Leather Wallet
Simplify your life by combining a wallet and a phone case into one sophisticated item. Leather wallet cases for the iPhone 14 Pro Max provide not only robust protection but also slots for your credit cards, ID, and even some cash. They come in various designs and styles, from rustic and vintage looks to more modern, sleek finishes. A leather wallet case adds a touch of elegance while also providing the functionality of a portable wallet.
Navigate with Ease: Magnetic Car Mount
Another car accessory worth considering is a magnetic car mount. Unlike traditional mounts, these require less effort to attach and detach your device. These mounts utilize strong magnets to secure your iPhone 14 Pro Max and can be installed in multiple locations in your vehicle, from the dashboard to the air vents. Ensure you choose a mount with strong magnets to withstand bumps and turns, especially if you frequently use navigation apps or need easy access to your phone on the road.
FAQ Section
What are the essential iPhone 14 Pro Max accessories for protection?
For protection, a durable case and a high-quality screen protector are must-haves. These accessories safeguard your device from drops, scratches, and other potential damages.
Are portable chargers compatible with fast charging on iPhone 14 Pro Max?
Yes, many portable chargers are designed to support the iPhone's fast charging capabilities. Look for power banks that offer USB-C PD (Power Delivery) for the quickest recharge times.
Can I use wireless earbuds from brands other than Apple with my iPhone 14 Pro Max?
Absolutely. While Apple's AirPods offer seamless integration, many other brands provide high-quality audio and are compatible with the iPhone 14 Pro Max. Just make sure to check the compatibility before purchasing.
Do camera accessories affect the photo and video quality?
While clip-on lenses and stabilizing gimbals enhance your ability to capture specific kinds of shots, they don't directly impact the built-in camera's quality. In fact, they can give you creative ways to use your camera's existing capabilities. Learn more here: https://www.optodir-tech.com/camera-lens-protectors-ultimate-guide/
Are these iPhone 14 Pro Max accessories worth the investment?
If you're spending a premium amount on an iPhone 14 Pro Max, it makes sense to invest in accessories that enhance your experience and protect your device. From protective gear to audio and camera add-ons, these accessories are designed to optimize the functionality and longevity of your smartphone.
Conclusion
The iPhone 14 Pro Max is an investment, and like any valuable asset, it's wise to take steps to protect and enhance it. From protective cases and screen protectors to enriching accessories like wireless earbuds and camera add-ons, there's no shortage of options to consider. With this list of must-have iPhone 14 Pro Max accessories in 2023, you can confidently make informed decisions to elevate your smartphone experience. So, go ahead and start accessorizing!